There is no product in basket.
Subtotal
£0.00
Estimated Total
£0.00
Ey Up! We know just how important special occasions & gifts are and we also know that it's the things that make them more memorable, that's why we're here to help you celebrate any occasion and meet any of your gifting needs with our handmade, award-winning tipples to sup & celebrate with those that matter most!
Find Out More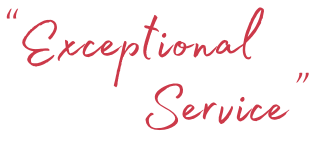 "'From initial enquiry to delivery of goods, Bee and her team were amazing, even taking the time to hand stamp labels with a personal message, nothing was too much trouble. Bee and the staff at The Little Red Berry Co really do go the extra mile for their customers. Feedback from the guests has been great and they thought the miniatures were brilliant, some of the guests have even put orders in for full sized bottles! I cannot recommend The Little Red Berry enough "
- Stace
"I recently had my hen do and I was looking for something cute and quirky as a little favour to the girls on my hen! And I honestly couldn't have asked for anything better than the bottles that The Little Red Berry did for me! Bee was amazing from start to finish, she made these so personal to me and she had the bottles and handwritten tags to me within a day! Their Pink Gin is amazing and all my girls loved them and loved the little gesture! I can't thank Bee at The Little Red Berry enough, and I would highly recommend them to anyone!"
- Hannah
"I was looking for an ideal gift and the offering from Little Red Berry was perfect. A unique range, made in Yorkshire and vegan too and they were easy to order, with great service and certainly had the desired effect. I'll be back again next year"
- Gary from TENDO
"We can't thank Jerica & Bee & The team enough for literally pulling out all the stock! Little Red Berry helped Ken Rodney Construction out with a very last minute order for our client Christmas hampers which went down a treat. It's always great to support local and have something handmade instead of just off the shelf that you can pick up anywhere. A huge thank you for your time and fulfilling our requirements in just 48 hours. We can't recommend the product, company and service enough. We'll be in touch again but will give you more notice this year ;) "
- Alexa from Ken Rodney Construction Ltd
AGE VERIFICATION
You must be 18 years or older to enter this website. By clicking enter site you are confirming you are at least 18 years of age and agree use of cookies.
I am over 18 years old
REMOVE PRODUCT
Are you sure to delete product from cart?